Students create a mechanism inside a cardboard box that transports the ball (6 mm usually) from bottom to top or vice versa. Students are given the same initial packages of parts and tools. The amount of initial parts given depends on the level of difficulty. Then students are taught basic knowledge of 3D design and microcontroller control. After training, they begin to produce their invented mechanisms and finish them, the mechanism must move the ball from one point to another. Finally, the completed works are presented to each other. There is a discussion going on in this part.
Students create a track for ball or any other round object and make mathematical and physical measurements by using Micro:bit and additional sensors. (See section Main tasks and activities). The final project is built in a cardboard box. The position of ball entry and exit holes are fixed. The path of the ball should be straight for 6 cm in the beginning and at the end of the track.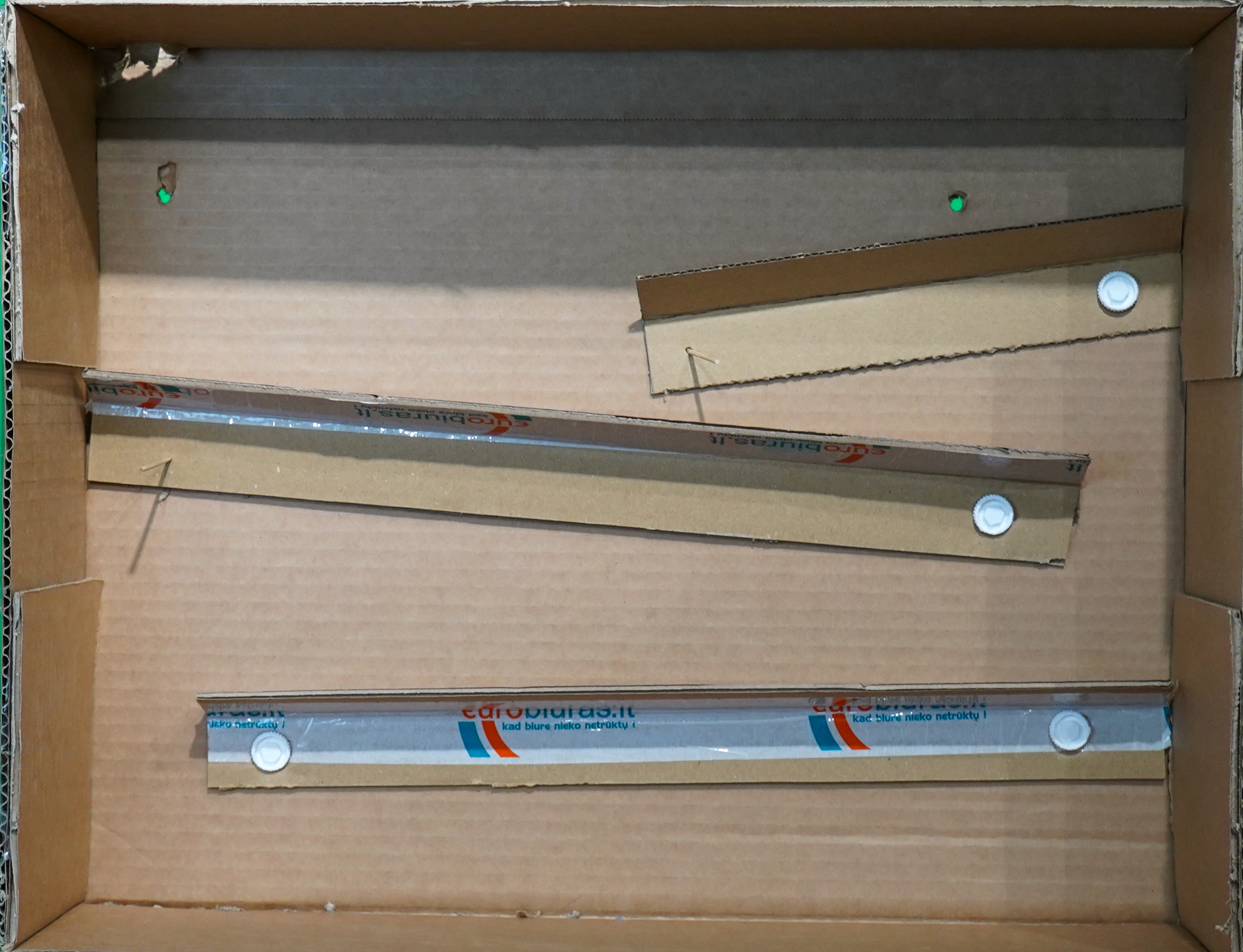 This is a course designed to structure the Think Inside the Box teacher training.